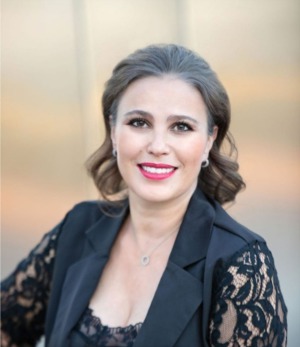 Welcome! My name is Yulianna and up until now, every moment of my life has led me to where I am now: helping you find your next home.  When I was only 20 years old, I moved from the USSR to the USA. Even though I've always had a love for houses and interior design, I became a programmer for the biggest hospital system in NY. I did that for over 20 years but as my kids grew older and left the house, I finally decided to do something for myself.
Decorating my own home and helping my friends find their dream homes wasn't cutting it anymore, so I decided to get my real estate license. I was so thrilled when I was able to start helping others find their dream homes! Having moved around a lot myself and having 4 kids, I know how hard it is to find a home that checks off everyone's boxes. I also know how sometimes it almost feels like it's impossible to find EXACTLY what you're looking for. Still, my own experience of having to look for a house all over the Phoenix and South East Valley area when I moved from NY to AZ excited me to see how many amazing homes there are out here!
Where you live becomes the center of your universe; your "home base" and a place where memories are made. Even an investment property can have a profound effect on your life's story—when chosen correctly, it becomes long-term financial freedom and a vital part of your well-diversified portfolio. I also recognize that my clients should be prioritized over all else. So, I stay committed to your interests & understand how important the decision to buy or sell a property can be. It is never something to be rushed or taken lightly!
Even if you're not quite ready to buy or sell, but curious about neighborhood options, local schools, our techniques, or current real estate "buzz"? Don't be shy—reach out!
---
Добро пожаловать! Меня зовут Юлианна. Когда мне было всего 20 лет, я переехала в США из СССР. Несмотря на то, что я всегда любила дома и дизайн интерьера, я стала программистом в крупнейшей больничной системе Нью-Йорка. Я занималась этим более 20 лет, но когда мои дети стали старше, я наконец решила что-то сделать для себя. Украшать собственный дом и помогать друзьям больше не было для меня трудом, поэтому я решила получить лицензию риэлтора. Я была так счастлива, когда смогла начать помогать другим найти дом своей мечты! Я сама много переезжала и у меня четверо детей, поэтому я знаю, как трудно найти дом, в котором все будут довольны. Я также знаю, как иногда кажется, что невозможно найти ТОЧНО то, что вы ищете. Но по моему собственному опыту, когда мне пришлось искать дом по всему Фениксу и в районе Юго-Восточной долины, когда я переехала в Аризону из Нью-Йорка, меня восхищает, сколько здесь прекрасных домов! Место, где вы живете, становится центром вашей вселенной; ваша «домашняя база» и место, где создаются воспоминания. Даже инвестиционная недвижимость может оказать сильное влияние на вашу жизнь - при правильном выборе она становится долгосрочной финансовой свободой. Я также понимаю, что мои клиенты должны иметь приоритет над всем остальным. Итак, я остаюсь верным вашим интересам и понимаю, насколько важным может быть решение о покупке или продаже недвижимости. Никогда не следует спешить или воспринимать это не всерьез! Даже если вы не готовы покупать или продавать, но вам интересно узнать о разных районах, местных школах, наших методах маркета или нынешней «шумихе» о недвижимости? 
Не стесняйся - звоните, и я обязательно помогу!!!