Sandra Armendariz
Realtor®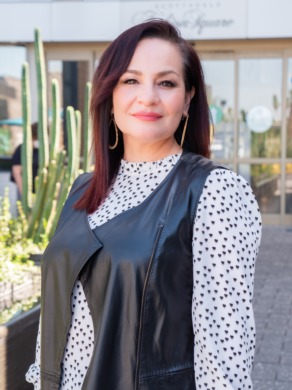 Originally raised between the two cities of Los Angeles,Ca and San Luis Riio Colorado ,Sonora ,Mexico,I spent most of my childhood with my roots running deep in both countries.I loved what both countries had to offer and gained fluency in both English and Spanish. 
Once married, we moved to Arizona and have been Arizona nativesfor the last 25 years.i am a proud mother of three boys who are now old enough to be called grown men.we have lived in Queen Creek for the last 17 years and absolutely love the city as well as all of what the East Valley has to offer. It has really proven to be a wonderful place to raise a family and I can say I have enjoyed witnessing it's transformation first hand !

I knew early in life that my passion was working directly with people.i have worked most of my life in luxury retail .Although I've  held various positions,a majority of my experience has been as a visual artist and in management and sales.I truly enjoy helping others in any way that I can and love beign able to develop long term friendships and relationships.I find that all of this translates beautifully into the real estate industry and have found a love for house hunting as well as the listing process.
In my free time,I enjoy hiking,cooking,dining out and entertaining loved ones.I love the art of film,music and traveling when possible !